HOLIDAY SCHEDULE:
Sat. DEC 10th - Closed at 3:30 pm for private party.
Accepting to-go orders till 4:30pm
Sat Dec 24 OPEN 12-3pm
Sun Dec 25 - Closed
Sat Dec 31 OPEN 12-9pm
Sun Jan 1, 2017 OPEN 12-8pm
0515 SW Carolina Street,
Portland OR, 97239
Reservations: 503-977-2771
Catering: 971-404-8586
Fax: 503-244-9903
Mmmm macaroni salad -

You know you want some!

HOURS:
Mon - Thurs 11 am - 9 pm
Fri. 11 am - 9 pm
Sat. Noon - 9 pm
Sun. Noon - 8 pm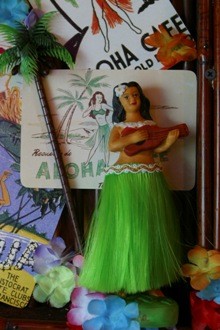 "When people eat at our restaurant, I want them to feel like they are in Hawaii. I want people who've been there to feel like they've gone back and those who haven't to feel like they have....without an airline ticket. When our customers leave, they should feel like they need to check their shoes for sand."
Press Releases: